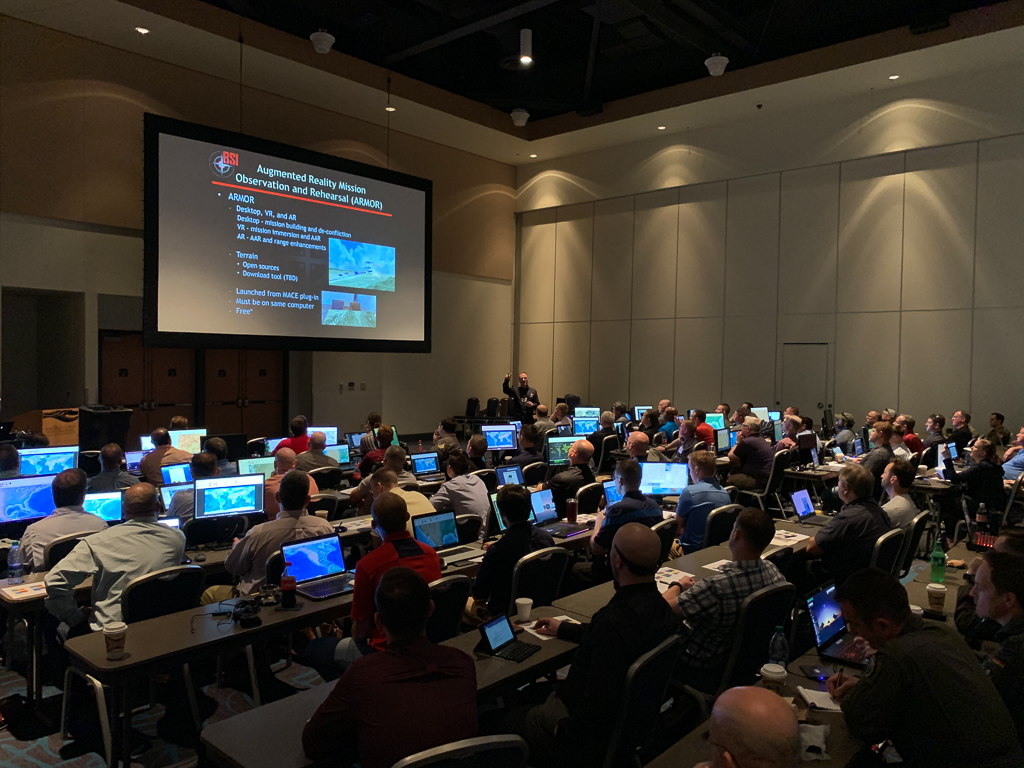 Open to all MACE users, please join us at the MACE Users Group (MUG) meeting where we will be demonstrating and training the latest capabilities of MACE 2021R1, showcasing our newest MACE plug-in ARMOR (a free add-on to MACE) along with several commercial image generators, and discussing the MACE road map for 2022 and beyond.​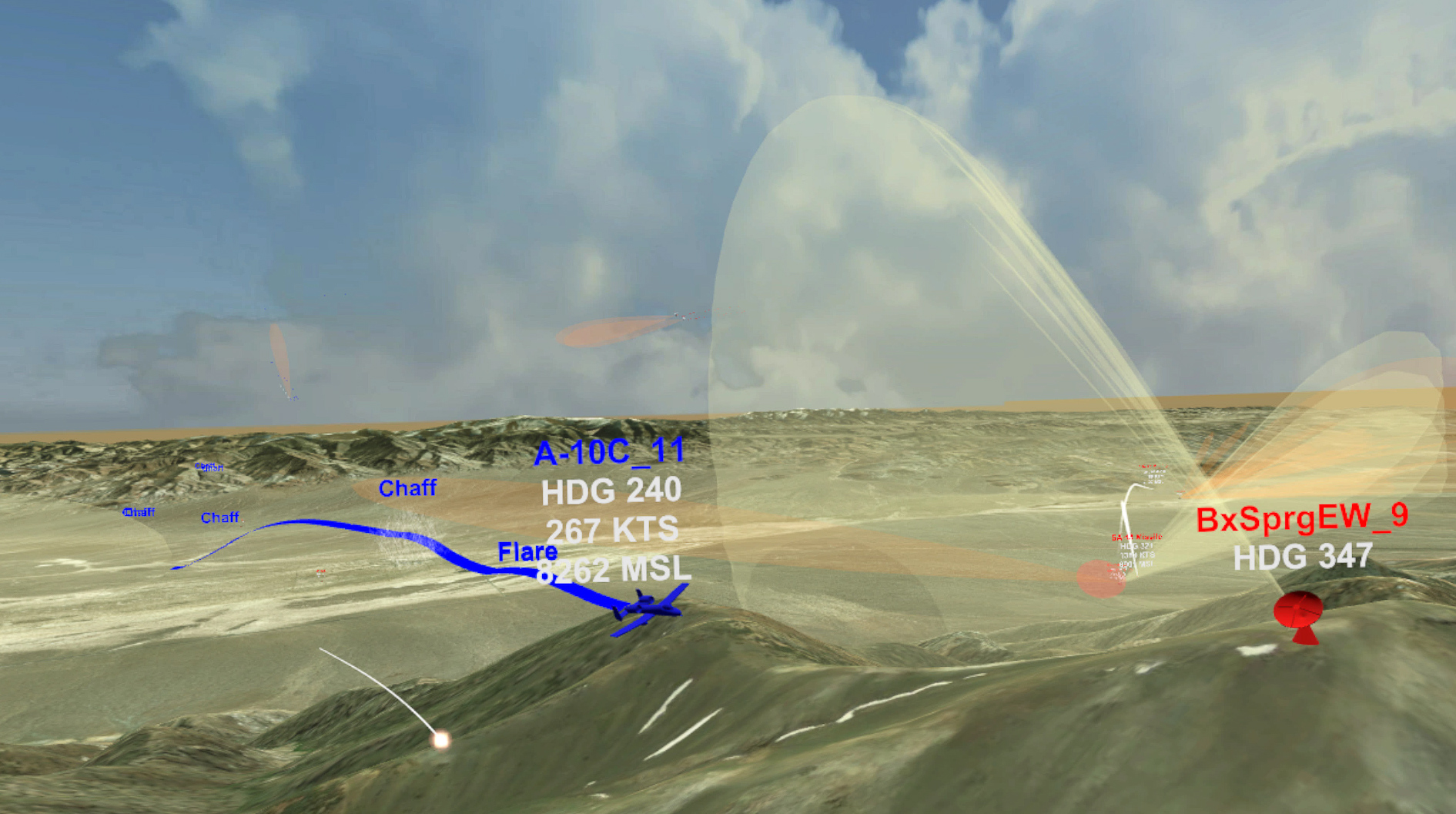 BSI is proud to introduce the Augmented Reality Mission Observational and Rehearsal (ARMOR) plug-in, a free extension to MACE that allows users to visualize the synthetic battlespace in a 3-dimensional screen view, in virtual reality (VR), and augmented reality (AR).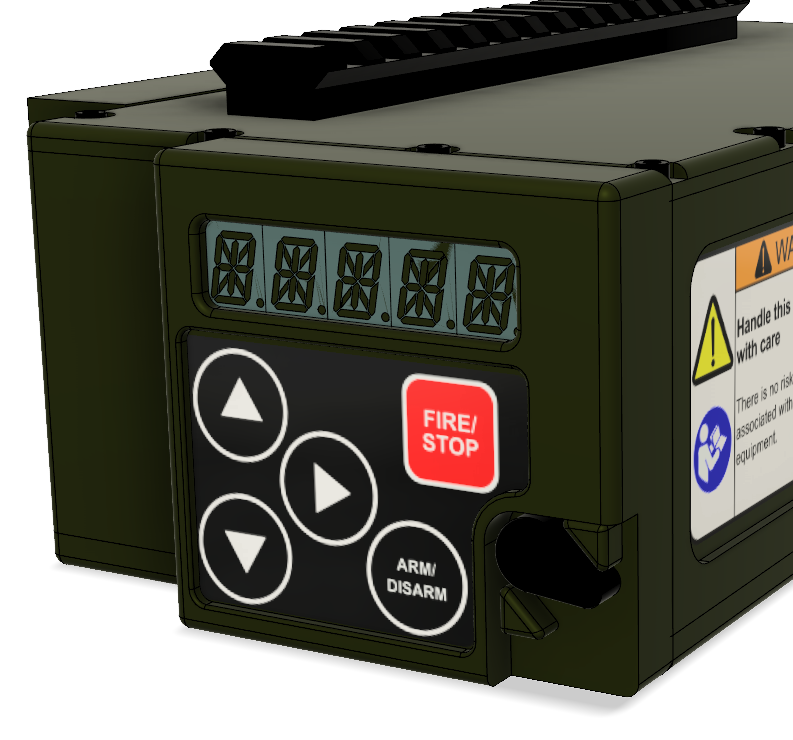 BSI takes a unique approach to the design and development of Emulated Equipment. We feel it is essential that our combat forces with equipment that emulates the form, fit, and function of devices they will use in the field, but we are also committed to keeping the cost and time to develop equipment as low as possible.  Learn more.
"Two more really successful sim periods today. I love this software!"
MACE User, Grayling Air Gunnery Range, Michigan ANG
"9-Line is easily laid out, works well, is fairly intuitive (I figured it out without even looking at the manual initially)."
MACE User/JTAC SME, Air Force Research Lab, Wright-Patterson AFB, OH.
"We operate ~80% standalone, which is why MACE is so critical to us… the interface has to be simple, reliable and effective – all proven attributes of MACE."
MACE User, Grayling Air Gunnery Range, Michigan ANG
"MACE is our Swiss Army SAF"
MACE User, Ft. Campbell, KY.
"The Call For Fire tab/section is outstanding. Everything works, when it is supposed to work. The different options for single rounds, continuous suppression for X minutes, fire X number of rounds, etc, is excellent. Munition selection is a snap. Also, the corrections that are available, such as add/drop/left/right based on either observer/tgt or gun/tgt lines is excellent, and I have never seen a sim do this well/efficiently."
MACE User/JTAC SME, Air Force Research Lab, Wright-Patterson AFB, OH.
"MACE is absolutely amazing one of the other JTACs here knows how to build scenarios and task aircraft after only touching the system three times. It pretty much runs itself for the most part."
MACE User/JTAC SME, Aviano AB Italy
"Everything CAS-related works very well"
MACE User/JTAC SME, Air Force Research Lab, Wright-Patterson AFB, OH.
What is the Modern Air Combat Environment (MACE)?
MACE
provides a physics-based full-spectrum Computer Generated Forces (CGF) / Semi-Automated Forces (SAF) simulation engine used to drive synthetic environments within the Air, Land, and Surface domains. Key features found within
MACE
include:
User configurable platforms, weapons, and emitters (to include customization of RADAR pulse, scan, & beam characteristics)
Standalone Joint Terminal Attack Controller (JTAC) training that includes detailed Call-for-Fire (CFF) and 9-Line interfaces.
Integration with commercial Image Generators
Global Battlespace supporting high resolution digital terrain and industry standard raster and vector formatted mapping visuals
Energy-based aerodynamic modeling and physics-based weapons delivery
Detailed threat modeling to include simulation of entire Integrated Air Defense Systems (IADS)
Integration with existing mission planning systems
Support for industry standard simulation protocols
And more…
Check out the MACE product pages for more details.
What is MACE-EW?
MACE-EW
is an enhanced version of MACE that includes parameter driven Electronic Warfare modelling. Included in
MACE-EW
is high-fidelity emitter audio and virtually simulated equipment to include:
Radar Warning Receiver
Panoramic Receiver/Self Protect Jamming System
HARM Interface Panel
Countermeasures Dispensing System
Communications Jamming System
Towed Decoy
Streaming KML for Google Earth Viewing
User Extensible w/Parameters Editing Tool
Full Suite of Navigation Displays
And more…
Check out the MACE-EW product page for more details.
What is the VIPER Radio?
The
VIPER DIS Radio
is a low-cost alternative to server-based DIS radios. The VIPER Radio can be associated with any DIS-based entity on a simulation network and supports the following key features:
Supports up to 100 simultaneous transmit/receive frequencies
VOX and Push-to-Talk (PTT)
Set radio power, signal bandwidth, sensitivity and dynamic range
Supports modulation, frequency hopping, pseudo noise, and time hop
Supports cryptography settings (system & key)
Calculates propagation loss and terrain masking
Run multiple VIPER Radios on a single PC for a reduction in associated hardware costs.
Check out the VIPER DIS Radio product pages for more details
Does MACE Support a User-Editable Database?
Yes it does
. Every version of MACE ships with the Mission Object Configuration Tool (MOCT) which allows in-the-field configuration (editing and creation) of MACE mission objects to include:
Platforms – entities that move such as aircraft, vehicles, and lifeforms.
Sites – stationary entities such as radar and Surface-to-Air Missile (SAM) sites.
Cultural – stationary entities such as buildings and trees.
Equipment – equipment models such as weapons and sensors
Aerodynamic Models – includes ballistic, missile, energy-maneuverability and flight modeling
Electronic Warfare – Threat libraries, emitter, RADAR, and transmitter definitions; includes beam, scan, and pulse-level definitions.
How About Third-Party Enhancements?
Yes, BSI works closely with our partners to support third-party enhancements to MACE and other BSI products. In addition to using the MACE Mission Object Configuration Tool (MOCT) directly, BSI supports additional product level additions to include:
Heads-Up-Displays (HUD) – Custom HUD's for MetaVR's Virtual Reality Scene Generator (VRSG).
Custom VIPER DIS-Radio Skins.
Signal processing tool's for MACE's Signal Generation Engine (SGE).
Integration of simulation interchangeability standards. MACE supports DIS and the TENA protocol's directly, and HLA through third-party DIS-HLA gateways.
We're also working hard on a new MACE API that will allow for full integration of third party applications, and direct integration into the MACE application processes allowing custom product enhancements and full MACE control. Drop us a quick e-mail and we'd be happy to discuss our plans in greater detail.
Does MACE Integrate with Third-Party Image Generators?
Integration with Virtual Simulations...
MACE and MACE-EW support the Distributed Interactive Simulation (DIS) and Test and Training Enabling Architecture (TENA) protocols directly. MACE, through it's DIS interface has additionally been Combat Air Forces Distributed Mission Operations (CAF-DMO) accredited. Through these interoperability standards, MACE inherently supports distributed mission training exercises.
The MACE applications have been directly integrated into the following virtual training environments:
JTAGSS – Joint Theater Air-Ground Simulation System
SOTACC JTAC Simulators – Special Operations Terminal Attack Controller Courses
AAJTS – Advanced Air National Guard JTAC Training Systems
Air National Guard's Distributed Operations Training Center (DTOC)
NAS Fallon Multi-Service Supporting Arms Training (MSAT) dome and Combined Arms Virtual Environment (CAVE)
UK's Joint Forward Air Controller Training and Standards Unit
…and many more, refer to the customer and installation base map on our homepage for more installation sites.
In addition to integration with existing virtual training environments, MACE-EW includes a suite of avionics and combat virtual displays that includes:
Radar Warning Receiver
Panoramic Receiver/Self Protect Jamming System
HARM Interface Panel
Countermeasures Dispensing System
Communications Jamming System
Towed Decoys
… refer to the MACE-EW product page for a full listing of included virtual emulations
Be sure to check-out BSI's Virtual SA-8 training station as built for the Polygone Electronic Warfare (EW) Range near Landstuhl, Germany. The SA-8 operator stations were developed to closely mimic the operation of an actual system, and have been designed to acquire, track and perform a virtual missile launch in a virtual or live training exercise.
Contact Us

MACE, Viper, DIScord and the BSI Logo are registered trademarks of Battlespace Simulations, Inc.