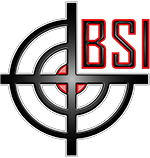 MACE Used in Joint Aviation Multi-Ship IADS Survivability
Validation Quick Reaction Test
​NAS China Lake – Jan. 15-30, 2020 – As the U.S. Army prepares for the possibility of a Large Scale Combat Operations (LSCO) against peer/near-peer adversary, the mission of Army Aviation is evolving to meet the needs of the Warfigher.  This evolution in training and readiness will provide increased aircrew survivability and maneuver force flexibility. To enable this training program the Aviation Mission Survivability Officer (AMSO) track has undergone a total restructure. At every command level in a combat aviation brigade (CAB) the AMSO plays a vital role in preparing aircrews for the tactical missions within a complex, contested battlespace. The AMSO increases the combat readiness of the aviation warfighter by enhancing the training of aircraft survivability equipment (ASE) employment, providing intelligence preparation of the battlefield (IPB), evaluating mission threat risk, training tactical evasive flight maneuvering, developing Aviation Mission Survivability (AMS) training, and accessing the unit's AMS program.
Working with Army and Joint agencies the Survivability Branch completed the Aviation Radar Frequency Survivability Validation (AVRFSV) Quick Reaction Test (QRT) in early FY18. The AVRFSV QRT provided verified and validated aviation tactics to the joint rotary wing community while addressing a critical war-fighting gap and allowing aviation assets to remain survivable against current and emerging threats. Based on the collected AVRFSV's data analysis, several classified and unclassified doctrinal products, to include a tactics manual, evasive flight tasks, and training support packages (TSP), were approved and published by USAACE DOTD. Throughout FY19 multiple updates and revisions to the DOTD products have occurred based on additional comprehensive analysis by the Office of Naval Intelligence (ONI) and other joint agencies. A current effort is underway to conduct the Joint Aviation Multi-ship Survivability Validation (JAMSV) QRT. The JAMSV QRT will optimize the use of fielded ASE, inform multi-ship TTPs, and enable freedom of maneuver in an A2AD contested environment. Additional doctrine updates are expected in late FY20 from the data analysis collected in JAMSV QRT.
The team at BSI used MACE and it's physics-based modeling to replicate synthetic environments to support advanced mission planning and analysis within the JAMSV QRT.  MACE imported local terrain data, physical features, operational plans, threat and target locations.  Configured with classified threat emitter and sensor data, platform radar cross section (RCS) data, environmental parameters, and a realistic OPFOR IADS doctine, MACE missions were run to evaluate aircraft maneuvers versus threats.  In this context, MACE was used as an advanced mission planning tool to aid aircrews in identifying deficiencies in their flight plans that otherwise would not have been highlighted with current mission planning assets.  These routes were flown against MACE's IADS models to determine survivability and to provide a 3D view of the mission in ARMOR (BSI's Augmented Reality Mission Observation and Rehearsal tool).  Aircrews noted that the radar beam sweeps visible in MACE and ARMOR provided improved awareness over existing mission planning tools.  Additionally, aircrews were able to see various tactics working to prevent sensor detection as well as correct routes where those tactics were not being utilized.  Mission videos were then produced to aid in the visualization of the applied tactics in an A2AD contested environment.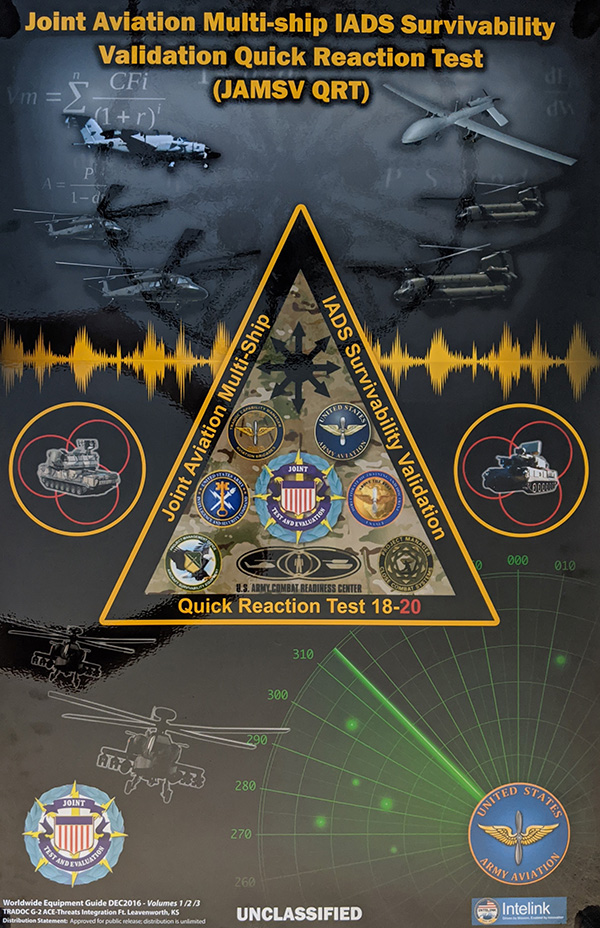 BSI looks forward to the continued support of the JAMSV QRT and enhancing the Warfighter's mission planning and analysis capabilities in modeling LSCO and A2AD contested environments.
In this video, we take you step-by-step through building an Integrated Air Defense System (IADS) in MACE.
This video shows several SA-15 Surface-to-Air Missile (SAM) Systems simulated in MACE. Behavior is observed as these SAM sites operate automonously with jamming and while operating more effectively within an IADS.
This video demonstrates indirect terrain masking in MACE. For indirect terrain masking to be effective, the target and the terrain must both be in the radar beam, and in the same resolution cell.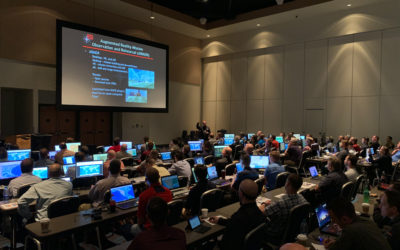 MACE User's Group (MUG) Tuesday May 3rd - Thursday May 5th 2022Due to the current travel restrictions and efforts to contain the spread of the coronavirus (COVID-19), we have decided to postpone the MACE User's Group (MUG) previously scheduled for 21-23 April. We will...
read more
Looking for More...
For more information regarding other BSI products, capabilities, and services, please select the contact button below.
Contact Us

MACE, Viper, DIScord and the BSI Logo are registered trademarks of Battlespace Simulations, Inc.