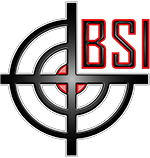 Augmented Reality Mission Observation and Rehearsal
Next Generation Visualization for the Synthetic Battlespace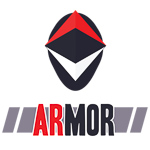 BSI is proud to introduce ARMOR, a free extension to MACE that allows users to visualize the synthetic battlespace in a 3-dimensional screen view, in virtual reality (VR), and augmented reality (AR).  Using modern gaming technology, BSI has extended MACE to allow the user to visualize and experience the synthetic battlespace like never before!
Immerse Yourself Directly into the Battlespace
ARMOR Running with MACE-EW
ARMOR allows you to observe MACE entities, sensors, weapons, and counter measures while moving freely through the 3D virtual environment.  Enhance your situational awareness by visualizing weapon engagement zones and air-to-air combat control zones.  Use ARMOR to observe your mission from multiple vantage points and directly manipulate entities in 3D space.
Augment The Training Battlespace
Visualize MACE Like Never Before
ARMOR Running in Tabletop Mode
ARMOR Running 1-to1 Scale in Augmented Reality
Use ARMOR to augment your battlespace by scaling the synthetic environment to match your real-world training environment.  MACE and ARMOR together can provide the tools you need to bring your immersive training to the next level.
Enhance your MACE Experience with ARMOR
If you are interested in more information about ARMOR or MACE, please contact us and we'd be happy to talk to you further about this free MACE extension!
Contact Us

MACE, Viper, DIScord and the BSI Logo are registered trademarks of Battlespace Simulations, Inc.