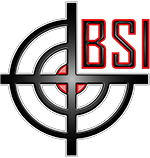 BSI Awarded Purchase order for AFSOC
for Four MACE-EW Licenses
delivered to Lockheed Martin, Rotary and Mission Systems (Feb 2017)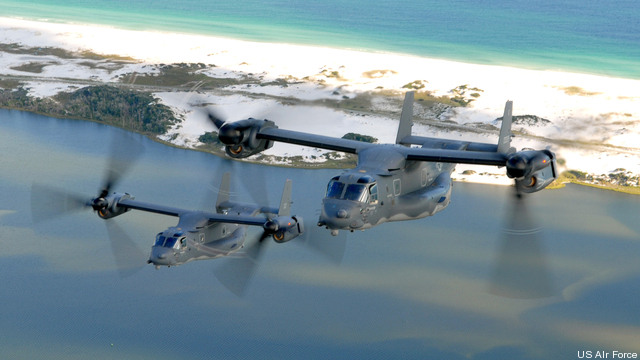 Two CV-22 Ospreys from 8th Special Operations Squadron, fly over coastline near Hurlburt Field, Fla., Aug. 20. These versatile, self-deployable aircraft offer increased speed and range over other rotary-wing aircraft, enabling Air Force Special Operations Command aircrews to execute long-range special operations missions. (U.S. Air Force photo/ Senior Airman Julianne Showalter)
BSI was awarded a purchase order by Lockheed Martin, Rotary and Mission Systems to deliver four MACE-Electronic Warfare licenses to  Hurlburt Air Force Base, Florida which is home to the Air Force Special Operations Command (AFSOC).  AFSOC is adding additional MACEs to expand the capabilities and fidelity of their major weapon system trainers like the AC-130, MC-130, CV-22, MQ-9 and DMO centers.  MACE is being selected by AFSOC because BSI's CGF/SAF can deliver a wide range of capabilities at a very high fidelity, to include pattern of life, weapons employment, DMO operations, datalink communications, joint fires, and advanced Electronic Warfare.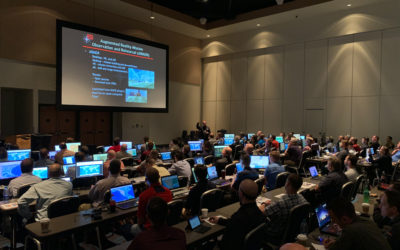 MACE User's Group (MUG) Tuesday May 3rd - Thursday May 5th 2022Due to the current travel restrictions and efforts to contain the spread of the coronavirus (COVID-19), we have decided to postpone the MACE User's Group (MUG) previously scheduled for 21-23 April. We will...
read more
Looking for More...
For more information regarding the AFSOC delivery, or other BSI products, capabilities, and services, please select the contact button below.
Contact Us

MACE, Viper, DIScord and the BSI Logo are registered trademarks of Battlespace Simulations, Inc.