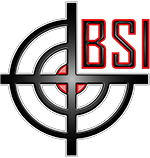 BSI Delivers 3 MACE  Bundles for JTC TRS
Joint Terminal Control Training & Rehearsal System
delivered to QuantaDyn Corporation (Feb 2017)
BSI delivers three MACE software bundles to QuantaDyn for the Joint Terminal Control Training and Rehearsal System (JTC TRS).  In 2016, BSI's MACE was chosen as the CGF/SAF for QuantaDyn's Joint Terminal Control Training and Rehearsal System, which was awarded a production and delivery contract by the Department of the U.S. Air Force – Air Force Material Command for two JTC TRS systems in 2016, and three in 2017, with additional options for approximately 30 systems.  The JTC is comprised of three main positions, the Student position in the DOME, the Instructor station, and Role-Player station.  BSI's MACE was really the only choice because of its ease of use, value, capability to meet the demanding requirements of the JTC TRS, widespread use throughout the Combat Air Forces (CAF) and Distributed Mission Operations (DMO) centers.
Looking for More...
For more information regarding the JTC TRS System, or other BSI products, capabilities, and services, please select the contact button below.
Contact Us

MACE, Viper, DIScord and the BSI Logo are registered trademarks of Battlespace Simulations, Inc.